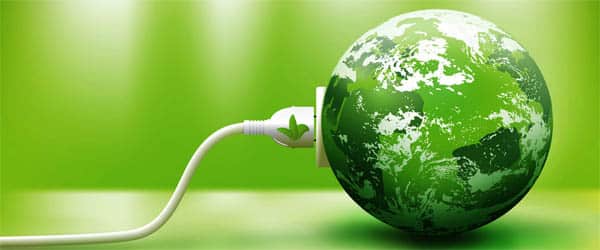 What is an EPC?
An Energy Performance Certificate (EPC) is an assessment of a property to see how energy efficient it is, and its environmental impact. The certification will give each property a rating on a scale of A-G with 'A' being the most efficient and will be valid for 10 years.
Included with an EPC is information on your property's energy usage and CO2 emissions, and the certificate comes along with a detailed recommendation report showing what you could do to reduce the energy usage and emissions of the property. It will also suggest improvements, like a boiler upgrade or loft insulation, and will show the possible cost savings per year if the improvements are made.
When do I need an EPC?
An EPC is required for any of the following reasons:
You are a property owner about to put your house on the market
You are a Landlord about to rent your property
Your current EPC has expired
You wish to fit solar panels to your house
Does my property need an EPC?
Most buildings are required to have an EPC rating, however, if your property falls into one or more of the categories below then they will be exempt:
Place of worship
Temporary building (up to 2 years)
Detached buildings with less than 50 square metres of useful floor space
Industrial site, workshop and non-residential agricultural buildings
Buildings due to be demolished
Holiday accommodation that is used for less than 4 months per year
Listed building (seek advice from your local authority conservation officer)
Any residential building that is intended to be used for less than 4 months per year
If you are unsure of whether your property falls under one of these categories or not, please contact us to clarify.
Why do I need an EPC?
As of 1st April 2020 all properties being sold or rented, unless exempt, must have an EPC rating of at least 'E'. With rented properties this includes existing tenancies. If you are found to be renting or selling a property with a rating of 'F' or 'G', or a property without an EPC rating you may be fined up to £5,000.
How does an EPC work?
One of our accredited assessors will visit your property and investigate the following to evaluate what grade your property falls under:
Lightbulbs
Radiators
Heating Controls (Thermostat, TRVs, Time and Temperature Zone Control)
Heating Systems (Boilers, Back Boilers, Storage Heaters, Room Heaters, Warm Air Systems, Community Heating Systems, Heat Pumps)
Water Systems (Electric Immersions, Single/Multi Point Gas Water Heater, All Water Cylinders)
Window Glazing
Insulation (Cavity Fill, Loft Insulation, Extension Insulation)
Floor Construction
Building Regulations
Usually appointments take between 30 minutes and 1 hour, and our assessors will require all building regulation certificates to be made available to them. Following our visit, we aim to have your certification sent to you within 48 hours.